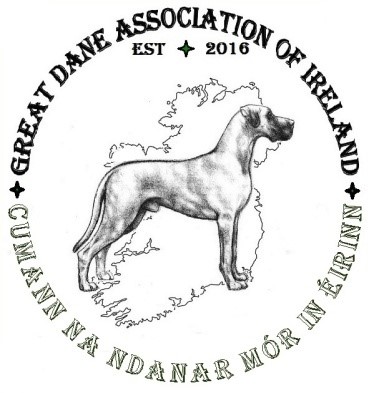 Dog Show Entry Details for GDAI 1st Championship Show 2022.
3 sets of Green Stars on Offer.
The Great Dane Association of Ireland invite you to enter our 1st ever Championship Breed Show to be held on Sunday April 24th 2022 at Wells Hotel, Gorey Co Wexford.
A warm welcome to Our Oversea's visitors who may be joining us also.
Judging Commences at 12.00 Noon.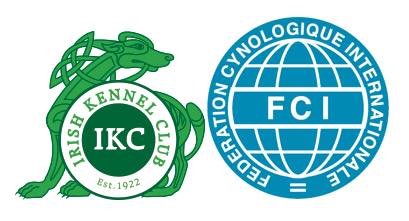 We are delighted to announce that the Show will be Judged by Great Dane Breed Specialist from the UK Sheena Booth.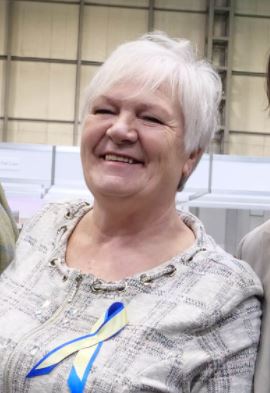 I got my first Great Dane way back in 1982, a fawn bitch called Purdy, that we never bred a litter from. The next Dane we had was a fawn male, bought from a lovely lady called Audrey Farquhar, of the Stroma affix, Stroma Northern Star over Roucandane, or Baggie to his friends. Baggie was my first show dog, and the bedrock of my kennels, he taught me all about handling, and was a total one off, everything I have now, I owe to this fantastic dog, without whom, I would never have entered the world of dog showing, breeding , and judging.
I convinced my long-suffering husband, Fred, that whilst I was running up and down the country showing Baggie, I may as well be showing a bitch too. Enter Pasha, Garsak Valentino at Roucandane, a brindle girl, and the start of my love affair with the stripey! Pasha of course came from Gary Hooker and John Lockey, the owners of the famous Garsak kennels.
These two, along with Jazz, Khunrath Whispering Mist over Roucandane, another fawn girl, (who somehow managed to fall in to my shopping trolley Fred !) from the late John Hunter's kennel became the start of my line, and everything goes back to them. In the many, many years since then, I have bred a few champions for myself and others, handled a few more to tickets, and given CC's in the breed many times both in the UK and overseas. I have had Best Puppy and the ticket at Crufts, places in groups, BIS at Championship Breed Shows, won the Premier and Super Leagues, competed at the Contest of Champions, Scottish Top Dog, and won Pup of the Year.
I hope I can carry on running round rings with these 'dopes on ropes' for a few more years, and continue to judge when I am asked.
I am very much looking forward to judging at this historic show. Thank you to all the committee for inviting me, and you, the exhibitors, for entering your beautiful dogs.
Please click on the link to download our schedule for our Association's second breed open show. We hope to see you there for a lovely day of showing and fun .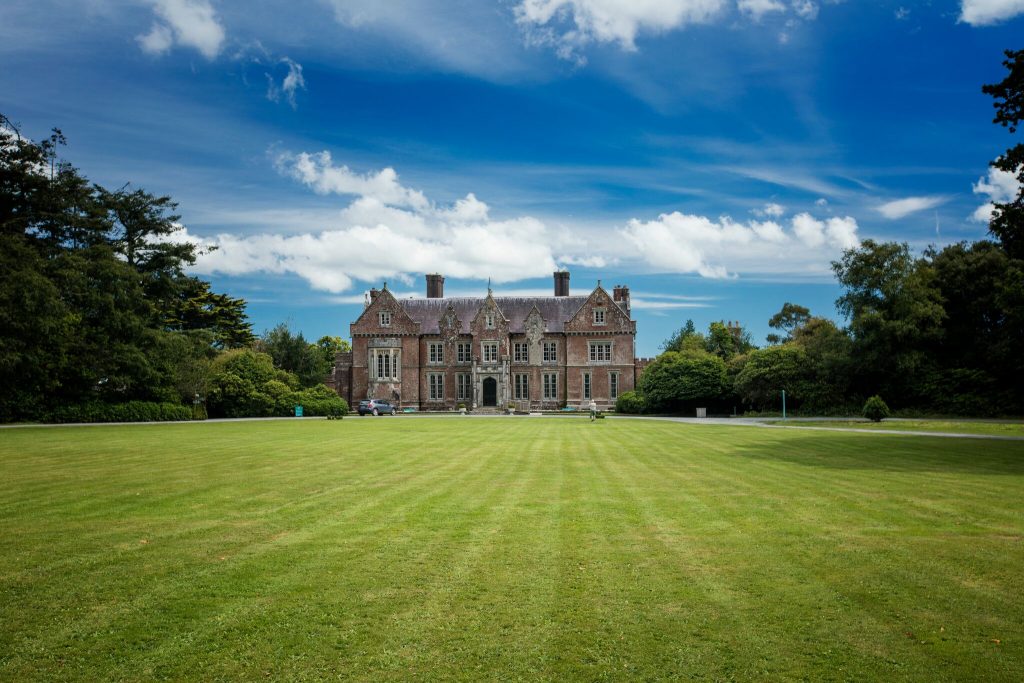 SHOW Secretary
Sonya Fennelly-McGrath, 15 Glentire Heights, The Ballagh, Enniscorthy, Co.Wexford. Y21 Y275
Online Entry for The Great Dane Association of Ireland 1st Championship Breed Club Show April 24th 2022

Click on the Online Dog Show Logo or scan the QR code to be taken to our entry Page.