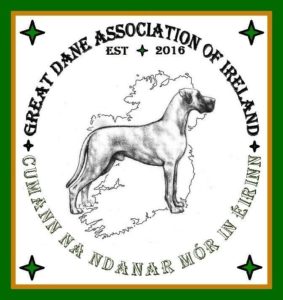 Welcome to the Great Dane Association of Ireland's Website.
Celebrating the Apollo of Dogs.
The formation of the Association is based on a goal to form a democratic, transparent, inclusive, progressive organisation for the breed in Ireland and build a true community of Great Dane lovers.
We are dedicated to serving, preserving and improving every aspect of our breed, the Apollo of Dogs, and invite you to share this journey with us.
Our Inaugural event took place October 2nd 2016 at Doyles Equestrian Centre, Coole Lane, Rathvilly, Co Carlow. Please view our events page for all news!
You can renew or take out new Membership Below.
Save
Save
Save
Save
Save