GDAI at any given time may know of an older Dane or a puppy through no fault of their own looking for a new forever home.
If you are willing to adopt an older Dane or puppy please get in touch and we if we know of any one looking to provide a new home we will put you in touch. Please be aware that there will be home checks and spaying and neutering will be a must with any re-homed Great Dane.
Delighted to announce after a successful home check Duke is being collected tomorrow by his new owners. We all wish them all the very best and we will be here to help and support if needed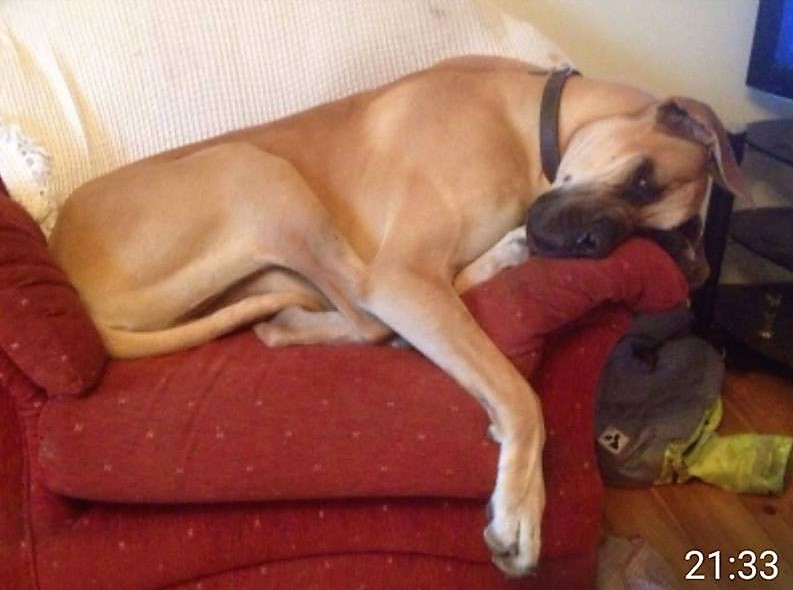 A lovely success story,
JJ the beautiful girl found a very loving home and is settling in well. Thanks to everyone for getting in touch with us and we will keep you informed on any future Danes who may need loving homes.
Milo settling in fantastic in his new home with Mandy and her family. They are doing a amazing job xx
Best wishes from all at GDAI and continued success for the future.


Polko in her new home settling in well with Victoria and her family, four legged and two. Wishing you all the very best